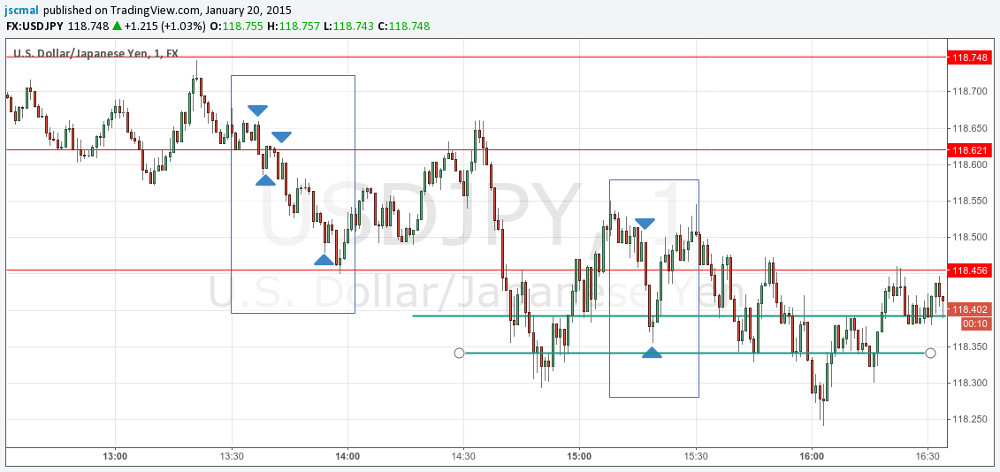 Choppy Charts are difficult to trade. The best thing is just to stay away. When a chart is not clear and you are looking for an opportunity to trade a Great Trader knows that it is the time to wait and to spend his time on other things.
The big risk that occurs when you are looking for a trade in choppy charts is just the one to force a trade.
Don't Force a Trade.
This is another important Rule of Trading because the willing to enter into the "game", the willing to nail a trade and run for a profit, can make you impatient. Choppy Charts are the open field where all of us make the worst mistakes.
The practice and the experience acquired trying to understand the mistakes will help to avoid to wrong trades in a choppy chart, time by time.
Do not get caught by Choppy Charts. My Best trades of today.
I generally monitor SPX500, EURUSD, USDJPY. But today their charts were not clear and there was not so much volatility for the most of the day.
My Manual trading is not going so bad as you can see in this picture. But it is not enough, It should be better. It is necessary to learn from mistakes and make better.
Some trades in loss affected a lot the overall profit. But in any case, the week started well and it is in profit and the month is in profit too.
The positive thing is that the percentage of trades in profit is higher of the one for trades in red.

I skipped the EURUSD because it had a very choppy chart and not so volatile. Considering also that each trade has 3 pips of spread in eToro, I waited and focused on other things.
USDJPY instead was very clear for the most of the day. In its chart was possible to identify patterns to trade and I nailed 3 trades closed in profit and 1 with a loss.
This trade was the best of today. I closed it with 10 pips of profit with a perfect entry point. I realized later that they were 10 pips because when I closed it, before the bounce, I have thought they were only 8.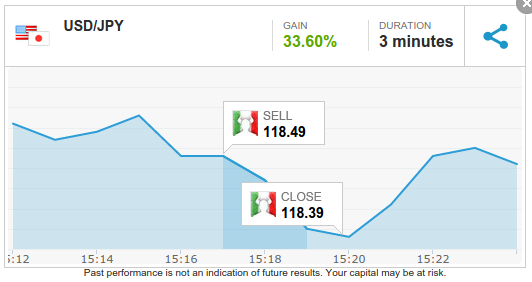 In this trade, I was in a small bounce and I didn't want to be squeezed or hit the Stop Loss that I had set in profit. Then, I closed in the bounce, but I closed too soon, just on the top of the bounce. The price moved down again lower of the previous minimum. But it is not a problem, I have put 4 pips of profit in the pocket.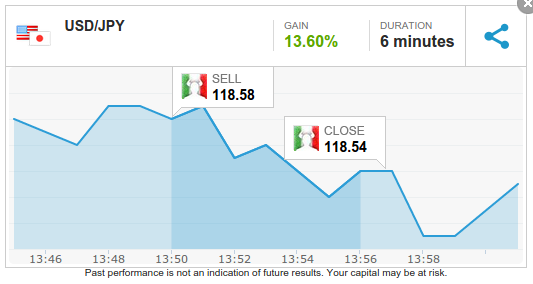 This night I traded EURUSD and this one was the Best trade. A relaxed fading of the currency and a profit in my pocket.
In addition, bansino28, the Popular Investor that I copy in my portfolio, is doing very well and the Copy Trading let me trade with more relaxing.