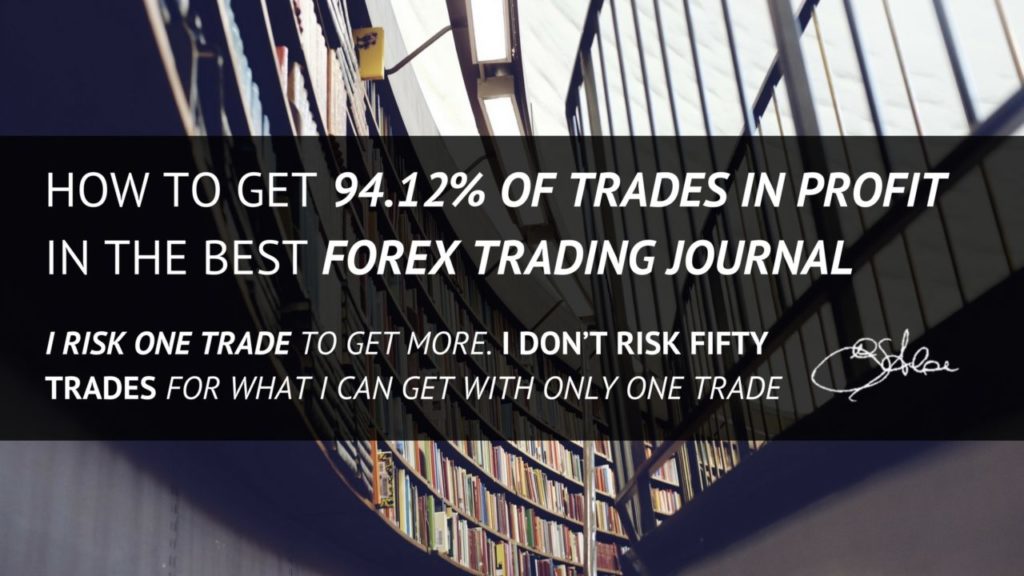 My Forex Trading Journal Summary shows to you that a few trades are enough. Those few trades closed in profit give such satisfaction, paying for the effort, the dedication, and the trading work. This is what I show and I teach to the Profiting.Me Students.
Trading is for Everybody
Trading is a Practice that requires Dedication, Determination, and Sacrifice. These 3 things are a Must to acquire the necessary experience to become profitable, consistently and constantly, for the long-term.
Trading is for everybody. But only people with the right patience and the strong determination to go forward will be Successful.
People who get one or more losses get to feel fear. They feel the fear and the emotional stress that comes with the Risk of Investment. They have still not the right education to manage the Emotional Involvement. Then, they lose and at the end, they quit.
I always repeat to my students: "Don't quit! If you quit, you lose."
In reality, only a few of people have really the willing to go forward or to study with dedication. These people are the ones who will succeed in Trading Business.
All the others want only Trading Signals and pay for them, like an easy way to make money. They are blind hoping to earn easy money. Instead, they lose more resources without reach any concrete goal.
Forex Trading Journal Summary – Sep 2016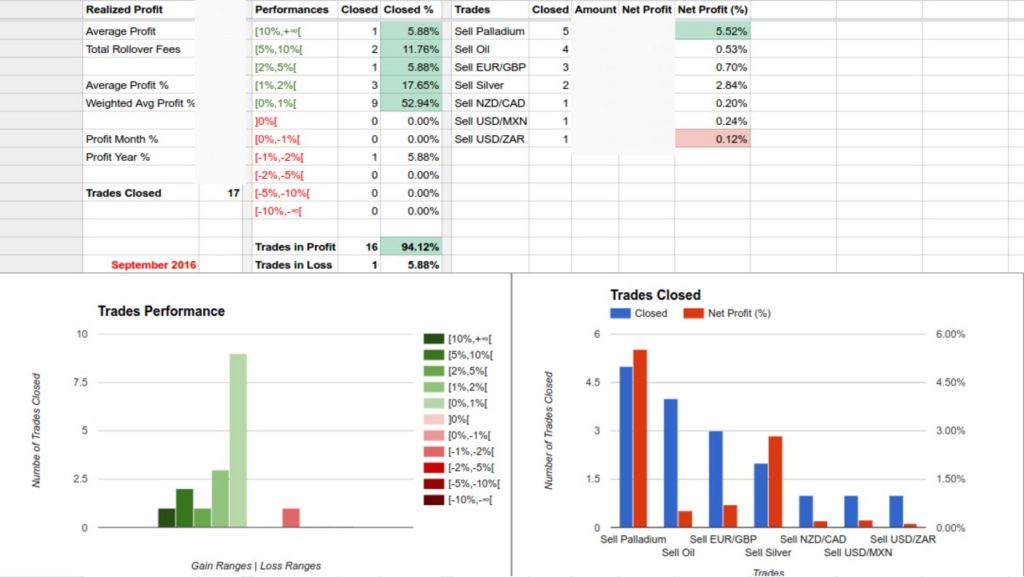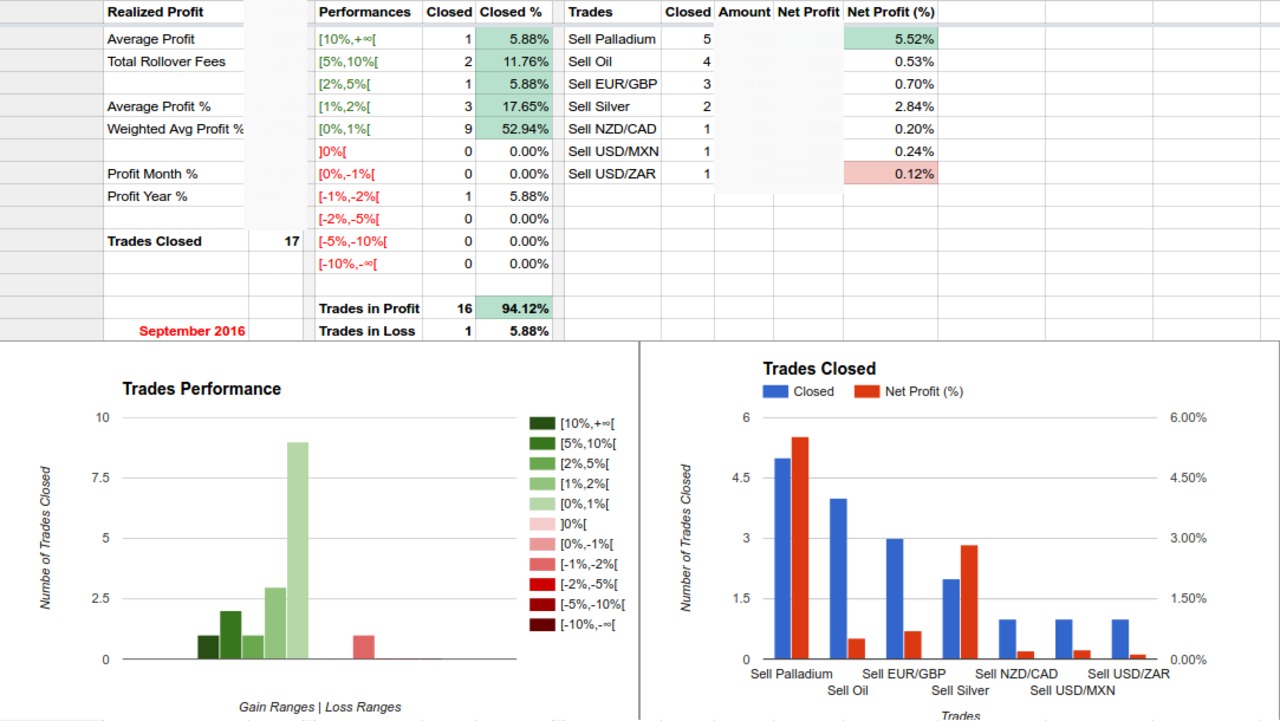 In September 2016, I realized profits for trades that I opened one month before and several new ones. I closed the older trades getting an overall large reward, especially for my Palladium, Silver and Crude OIL Trades.
I closed 17 Trades. It is not a big number of trades, but 16 of them gave me a Profit.
Only 1 Trade gave me a loss. This trade was a USOIL Sell Trade that I closed with a Net Profit in loss of -1.80%. This Trade is not relevant of course, I closed it compensating the loss with other Trades Closed in Profit. I closed 4 Trades on USOIL and 3 of them were in Profit. Then this trade was a little loss to "sacrifice".
If only a few trades paid me a very large reward, the other trades closed didn't give a big reward. But together they paid a lot.
Trades Performance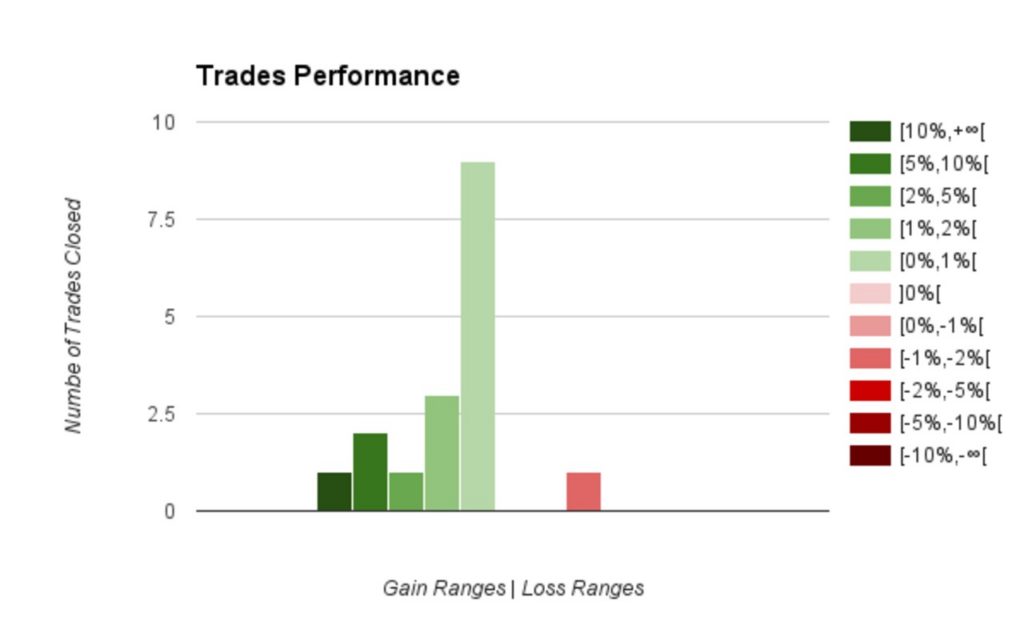 I build my Forex Trading Journal Summary on the Trades Performance. They are Intervals of Rewards.
The Trading Journal Summary groups the Trades by the percentage of Net Profit that they reached.
IMPORTANT: As you can see I trade with no leverage or with a very low leverage. I can increase the leverage according to my Sizing Plan and Growth Plan. But in general, the leverage is not a tool that I use for my personal investments.
The Trades Performance Groups are around a specific center that is ZERO. It is where the Price Action will squeeze the trades that are failing.
The other Intervals for Profits or Losses increase their ranges for a specific reason by a specific series function.
The Challenge Members of Profiting.Me have specific spreadsheets developed to make their reports really efficient. I share with them every improvement I do in my reports. So, they can learn from them.
Trades Closed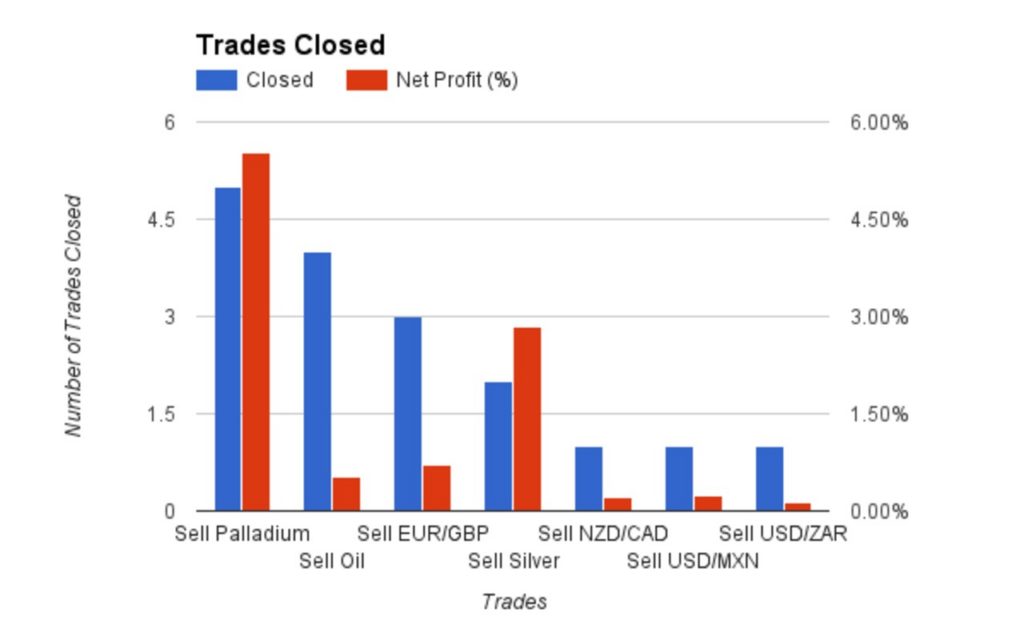 I closed several XPDUSD, XAGUSD, and USOIL Trades in September. They gave me the most of the large reward that I have earned. The Highest reward was by the Palladium and Silver Sell Trades.
Instead, the trades with a failed Trading Plan are the ones on NZDCAD, USDMXN, USDZAR. The USDMXN Sell Trade was too low. So I closed it without a large reward because the entry point carried a high risk. The closing of the USDZAR trade was a concrete mistake. It was a squeezing that stopped the trade too soon.
High Rate of Successful Trades – 94.12%
How was for me possible to take the 94.12% of Successful Trades?
The answer is:
I look only for low risk opportunities that can pay me a very large reward.
Open a few of trades means that I don't charge my trading practice with unnecessary risks. 1 Successful Trades very profitable is really better than 50 trades where every trade pay just a low reward.
I risk one trade to get more. I don't risk fifty trades for what I can get with only one trade.
This is the key to Succeed for Experienced Traders like me.
This is what I show to the Profiting.Me Students.
They must learn where are the money and understand where the risk is acceptable.
Conclusion
My Forex Trading Journal Summary is a Great Resource for me. It is for every month. I said Forex, but I make it for every Financial Instrument and Investment I do.
The Classic Trading Journal showed around, are for me irrelevant. They tell me nothing. I need something that goes over the trades collection. I am talking about something that shows me the situation at any moment just with a quick look on it.
So, I see in my Trading Journal Summary what really worked. Then what are my mistakes and where I have to work more to improve.
On September 2 of my trades on XPDUSD and USOIL were a failure, because their Trading Plans have failed. For example, that Palladium Sell Trade was over +23% of profit. For my Trading Style, it was a very large reward. But I didn't close it when the price broke the trend. I waited for another swing. But unfortunately, It was a mistake. I took a very good profit, but not that huge profit the trades had reached.
People can think that I closed a number of trades that is very low. But who cares? Not me. I don't listen to traders.
I am an expert Trader who takes only a few trades. Some of them are able to pay me a large reward and this is a Great Success.
This personal result is the reward for all those years of effort and sacrifice around my Trading Practice. It was not easy, but I did it. I never stopped my trading practice even when I experienced bad performances. I went forward trade by trade. What I remember are all the nights that I spent studying hours and hours watching webinars.
This is why I am a Trading Mentor for the Profiting.Me Students.