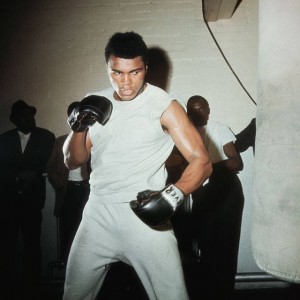 Are you scared when a Bad Trading Day happens? Sometimes bad trading days happen and they can scare everyone. But they are part of the life of each trader.
It is correct think to "Learn from Mistakes". But when you get a bad day, it is not easy to understand "what is the mistake", "where are the mistakes".
You follow the charts to understand your wrong trades and you don't really recognize the mistakes. Generally this happens because you are too emotionally involved to understand what was wrong.
When you see that almost every trade that you opened has squeezed to the Stop Loss, you go to think that maybe "you are not good for this job". Instead the Truth is:
You Are Scared!
Trading is a Long Path. It gives energy and enthusiasm just as in the same way it gives pain, fear and frustration. But don't think that it is impossible.
The man who does not fail is the one that resist one step more than others.
If you are practicing for a moment, you see that the base is just a set of easy and simply rules to repeat each time.
Trading is just a job for everyone with the patience and the right attitude to face any bad moment and the long struggle to become profitable.
My Bad Trading Day – It can scary
I opened 17 trades and only 4 closed in profit. And trust me, this can scary a lot. It was a bad trading day for me and I really do not recognize the most of my mistakes at the moment.

Thinking to the situation, I realize that I made Over Trading and that I had to analyze the chart better on different time frames. Of course Choppy Charts on EURUSD and USDJPY have made my trading more difficult.
Over Trading is a killer profit.

Never Force a Trade, especially in Choppy Charts.
The bad trading day turned in loss the week for manual trading. Now my manual trading realized is -6.29%. It is not so big, but I can suppose that at least two profitable days are necessary to recover.
What should I do now?
It is frustrating. But I don't give up for this and I know what is my target.
This is just one day and I understand that my trading need to improve. I will let pass the bad feeling and I will analyze all the trades one by one.
I don't quit my trading because this. But it is really important to understand the situation.
There is also something positive. My manual trading loss is small and the Copy Trading helped me both to compensate the loss and to close the day in profit.
I am not a perfect trader and I don't want be perfect. I want become profitable consistently and I am learning how make better, mistake by mistake.
The necessary hard work and each bad trading day like mine today can hurt emotionally and financially.
Don't let that one Bad Trading Day can get you away from your purpose. It can take you one day further away from your goal, but it doesn't have to affect your determination to reach it.
I have two things that help me in my trading adventure:
My Mentor that I should follow more and more, lesson by lesson, because as I have seen today, I can "forget" the rules and the teachings in any moment.
My Copy Trading Portfolio, because if it is well structured it can keep my portfolio in profit and give me a good return of the investment.
Have a Mentor is the best thing that I have added in my Trading Adventure. I definitely recommend to all of you to find a good mentor that can help you to follow specific rules and avoid many common mistakes.