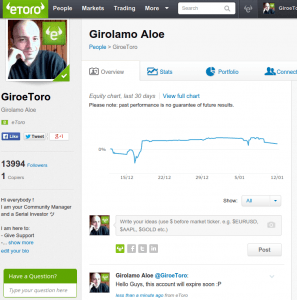 After months, I am using newly trading Forex manually with my eToro Account GiroeToro, keeping my focus on the $SPX500 chart to catch the best opportunity. I was waiting for a reversal signal, but the Trading is a Job of Patience.
I generally use my eToro Profile for Copy Trading. I copy two interesting eToro Popular Investors.
$SPX500 was in a range, after the fallen of yesterday and I tried to expect potential break out getting 3 trades closed to the Stop Loss, with just small losses. But at the end, when the trend was clear and the break even was confirmed, I nailed my trade getting a good profit.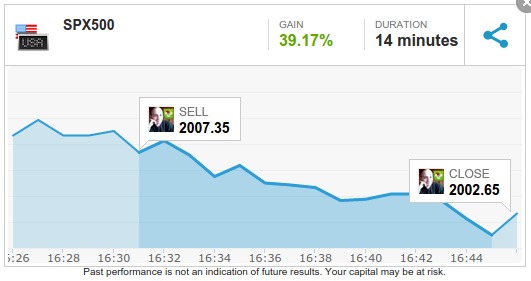 In the mean time, I kept my focus also on $USDJPY getting another good trade, moving my trading from red to green.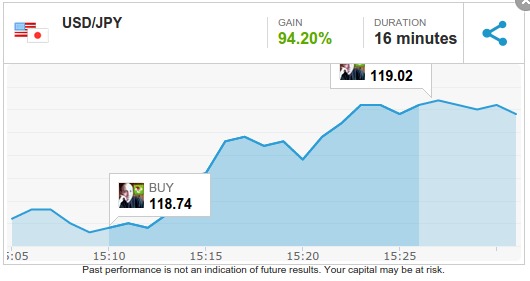 At the end of the day, I can say that I am in profit for my manual trading on Forex.
I am back to my eToro Account to trade manually and its very simple webtrader, to make practice trading Forex and make experience with more Price Action Patterns.
I need to improve my Price Action knowledge and my Discipline before to come back on my Suretrader account to trade stocks.
I like Stocks Trading and in reality trade stocks properly is more profitable that trade currencies. It is an experience that every trader should try. Trading is something impressive, but it is necessary get practice and experience. Stocks Brokers can be expensive, then it is a good thing make practice using cheaper services.