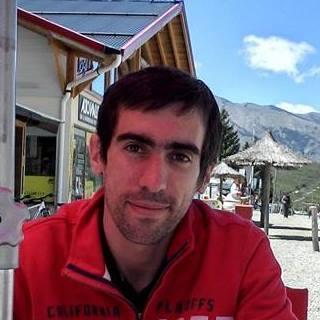 March 12, 2019
This is a small summary of what I have learned since I joined Profiting Me. I say it's a short summary because there are so many things that I learned that they would be sheets and sheets of writing.
I do this because I really like it and because of the visible improvements, I have reached, in each month that has passed. I hope someday to be able to give back to Girolamo in everything he has taught me.
I started operating in the markets in October of 2017 and I joined Profiting Me in March 2018.
Before joining, I only traded on the 5-minute chart on DAX with a method where I did not know how it worked. My former mentor had taught me a system, but he did not know how to explain in detail why it should work.
From this experience, I tried to find something better, since I did not want to use a system, I wanted to learn in detail how the market works. That's why I joined profiting me and I have not repented.
This is part of what I learned in 1 year:
Technically:
The law of cause and effect.
How to identify a Trading Range and detect if it is a range of Accumulation or Distribution.
How the Wyckoff method works.
How the candlestick, Renko, point and figure, range bar charts work.
Channels and the key points of demand and supply.
How the volume works by price interval, trend and time.
The functioning of the absorption of demand and supply.
Make daily and weekly charts trading.
How to measure trading risk, when it is the best option to open operation and when to close it.
Manage the stop loss as a professional.
Identify candle by candle how accumulation and distribution work.
Don't trade for a few pips.
Psychologically:
Wait for good trades and not waste operation.
Do not cut profits.
Identify when I made a good or bad trade.
Do not emotionally decay when a trade is bad and do not generate greed when a trade is good.
All this effort would not have been possible without the continuous mentoring of Girolamo and my more than 8 hours a day of studying and trading, from Monday to Sunday.
Still the effort that Girolamo does is superior to mine, so I'll have to try harder.
Do not give up guys.
The operations that would have been with a very short Stop Loss, how most people on the Internet describe it. In time I realized that the Stop Loss was what generated me more loss than the bad trades.
I also understood that the process of accumulation and distribution is done in phases (it is a process), time by time. So when opening operation, it could still continue to accumulate or distribute, so you should leave enough space for the price to continue working.
However, this had a psychological impact on me. A large Stop Loss or non-use of Stop Loss generates me:
Seeing more money in negative thought that maybe that trade was wrong.
The time I had to wait until the price was adjusted gave me insecurity and confusion.
I needed more liquidity, and if there were many trades, I could run out of margin and merge the account.
After a time of suffering and continuous improvement, I managed to accommodate the perfect Trading Size for my account, allowing me to be liquid, quiet with a large Stop Loss, and to be able to sleep peacefully.
Then I understood when Girolamo said I never listened to what he told me. I did not really want to listen and I had to go through each phase to understand each situation on my own.
Studying every day, repeatedly, makes us remember how things work in the moments we need. THE POWER OF REPETITION.
Limiting Trading Risk occurs when several factors generate a favorable opportunity to open an operation.
The most important thing, guys, is not to give up. At first, I thought I would never make it, that I could never open good operations. But the desire to be a trader is much stronger than anything else.
You really have to want it.
---
February 21, 2018
Thanks to Girolamo I have learned about the Wyckoff Trading Method and I have improved my trading operation. The working methodology allows you to learn quickly and in a practical way. It is difficult today to find coaches like him.
Everything you learn by reading the classic book of technical analysis is useless. I have invested a lot of money in books, courses and the only thing they helped me was to lose money.
Learning about Wyckoff and the teachings of Girolamo, you begin to see the market with different eyes and you realize that of all those who teach, the majority are armed so that the big players take out money.
He spends a lot of time in coaching, making videos and answering questions, and this is something unpayable. This coaching is worth a lot of money, nobody gives such details of knowledge.
Thanks again Girolamo, for your time. Every dollar invested in your coaching is worth it.