I closed amazing trades recently earning a lot of money: +1232 pips of Profit Selling GBPAUD and +720 pips of Profit Buying CADJPY. The Realized Profit is huge and the Trading Experience is one of the best since when I began my Trading Adventure.
GBPAUD – 1232 pips of Realized Profit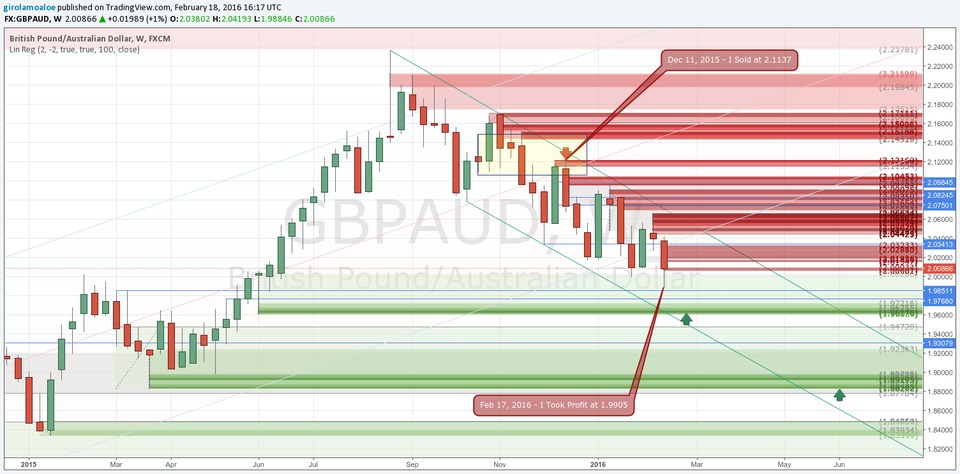 I sold high GBPAUD after the Rotation of the Main Trend, keeping the trade in running. I have let the Money work for me. Going forward, there were several opportunities to sell more, but my orders were not reached. This one trade made jump up my realized equity.
The Trade has Doubled the Realized Profit of the year (until Feb 17, 2016).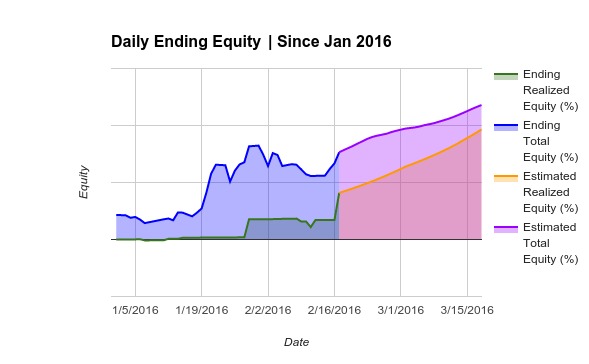 The Day of Greatness – February 17, 2016
February 17, 2016 was The Day of Greatness. I attended an amazing Webinar with Gary Vaynerchuck, to talk about Business Management, Investing and relations with Collaborators. A 30 minutes Q&A Webinar Priceless.
I also reached the best Performance for my 10 km short route, cycling my daily workout. Great Result, I definitely cycled faster that the last months, recovering my situation and getting the best.
I finished the day with an Amazing Realized Profit, earning +8.85% of the amount invested (Leverage X1) in my GBPAUD sell trade.
But there is more, because at the end of the trading day, the Broker didn't take the commission costs from my trade, but instead it Credited to me the Commission Cost because for Sell Trades on GBPAUD the broker pays the Trader.
My Total Profit from my GBPAUD Sell trade was +9.12% of the amount of money invested.
Study with me on Profiting Me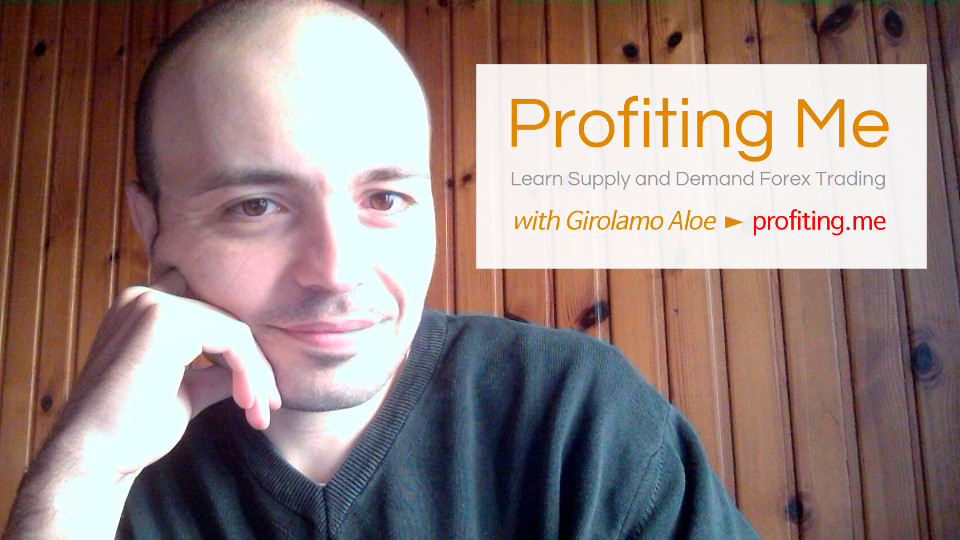 You can see my trades, my performances, my charts, the effort and the work that I dedicate in the Trading Practice. You can see my +1232 pips earned with my last trade closed. It is impressive. But it is the result of the struggle, hard work, smart work, sufferance and dedication. I earn money today, because I never gave up.
Now it is the time for you to Study with me on Profiting Me. Watch my Latest Introductory Webinar and Contact Me.
Join to my Closed Facebook Group about Supply and Demand Trading to get my Charts and other details.
---
For more Details about Profiting Me and its Premium Services, please Contact by:
---
CADJPY 720 pips of Realized Profit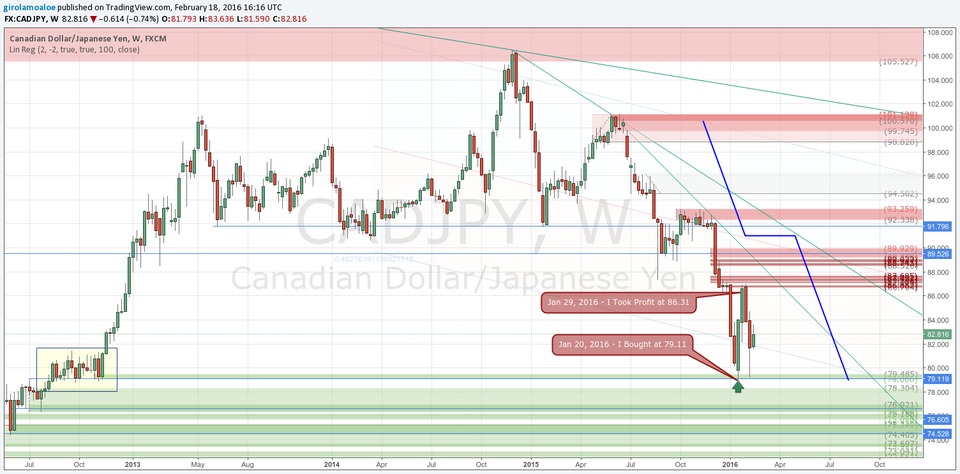 This trade is an example of perfect trade (or almost). I bought low and took my profit in a relaxed way where I expected the end of the bounce back. But I wanted also sell high. Then I had my sell order to higher supply levels. Unfortunately the price didn't rise more.
This trade paid a lot. I invested with Leverage 1, earning +5.94% of the amount of money invested. Considering that I take trades with a Risk Reward Ratio that is 5, this trades satisfied the expectation in a very relaxed way. This was one of the easiest trade that I took.