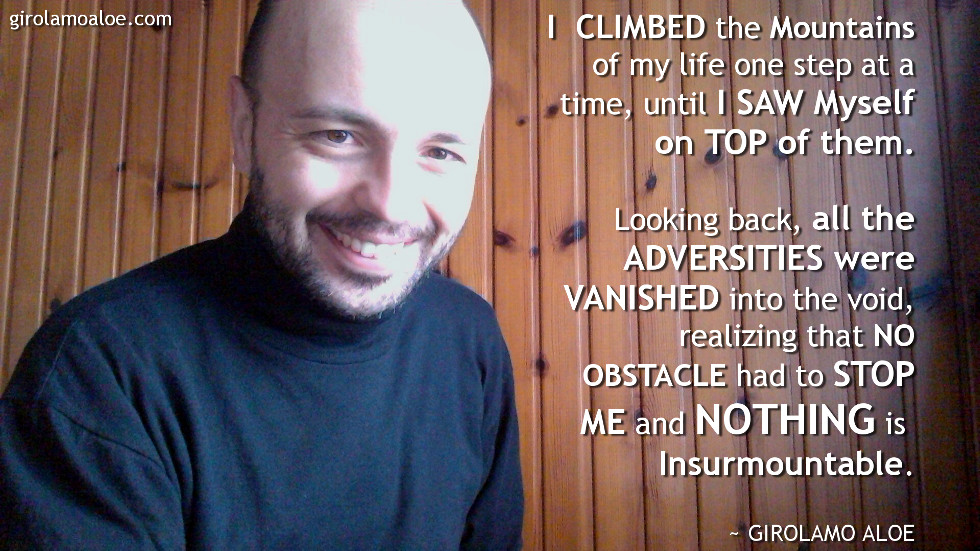 I carry my website to the next level of Audience Relation. I want to become closer to my followers and try to satisfy some needs that they have. To make this possible, I have to turn my website in something more similar to me and related with my purposes.
It was a mere trading website, until my last post. Now, I am going to share with you my Life Experiences, the Challenges, the Successes and the Life Style of a Trader like me who evolves day by day.
This changing begins with the new homepage and with the introduction of the Girolamo Aloe Newsletter.
No Spam, NEVER. I hate spam. Everybody can unsubscribe in any moment.
Learn and get inspired by my Life Experiences
I recommend you to invite your friends to Sign up to my Newsletter, so to give them the opportunity to receive updates about Trading, Personal Goals, Challenges and so on to inspire their life to make that step that is waiting to be done.
That little step that put a person in the right road to face his own difficulties and to reach that goal so much desired.
My Newsletter is FREE and it is for everyone. Join using the Subscribe Form.
The struggle "sucks", but some times it is necessary to make the right revolution in the life and reach impressive results.
"Find in my Life Experiences the way to Build your Future" ~ Girolamo Aloe
The experiences that I have collected in my life, the good and the bad situations, can really be helpful for many people. Especially the ones about money, personal success and satisfaction.
The focus changes and the future opens its high gates.
This is just the beginning: there will be new services that are coming soon, one by one.
---
► Please, share this post on your Social Media Profiles, giving to others the opportunity to know more about it.