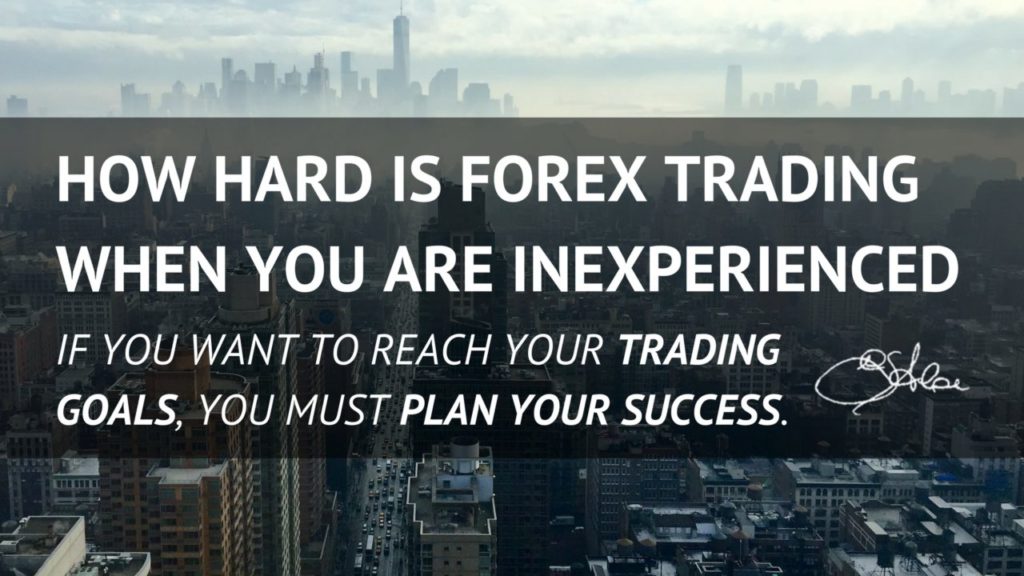 How hard is Forex Trading? This is the question that everybody asks when he still is not ready for Trading. It shows the lack of a clear view about Trading and the Forex Market.
Who knows nothing about Forex Trading has a particular fear. This happens because of the inexperience, but more because of the warnings from friends.
From the other side, they can start with the wrong mindset thinking about betting and gaming.
The Students of Profiting.Me know well that Trading in any marketplace is not a game nor a hobby.
Friends and relatives can say that make money trading Forex is impossible. Indeed, they can point to the fact that only a few people get success in Forex Trading. While all others lose money. But they could not be able to explain why the most of the people lose money.
Many people use to say that who is able to earn money by trading is a Forex Speculator. In the same way, they could say that a Successful Trader takes money from others without scruples.
So, who shows an initial interest about Trading gets immediately a negative review from people around him.
In the same way, he could begin his Trading Journey thinking to play something like poker online.
The result is a wrong way to start that causes negative Forex Personal Experiences. As you can think, this is only the beginning, just the first impact with Forex Trading being curious about it. Later there will be the long and hard work to understand how to become a Successful Forex Trader.
How hard is Forex Trading
Beginner Forex Traders have No Experience, No Training, No right Trading Mindset.
They have only the idea that soon Forex will give them a lot of money. Instead, they have still to understand how the market works and what is the Trading Process to earn money.
At the question how "Hard is Forex Trading?" I could answer saying that it is a wrong question. Instead, why don't start with different questions:
How to make profits in Forex Trading?
How to become profitable in a consistent and constant way?
Is Forex a good way to make money for me?
Trading currencies for a living, is it possible?
Let me answer these questions. They clarify better the question at the beginning: "How hard is Forex Trading?". Of course, I am not to tell that in 1 year a trader becomes rich.
Instead, what is relevant is the process or better the path that you follow to become a profitable trader. In general, this is different for every trader.
1 – The Difficulty of Forex Trading and How to make Profits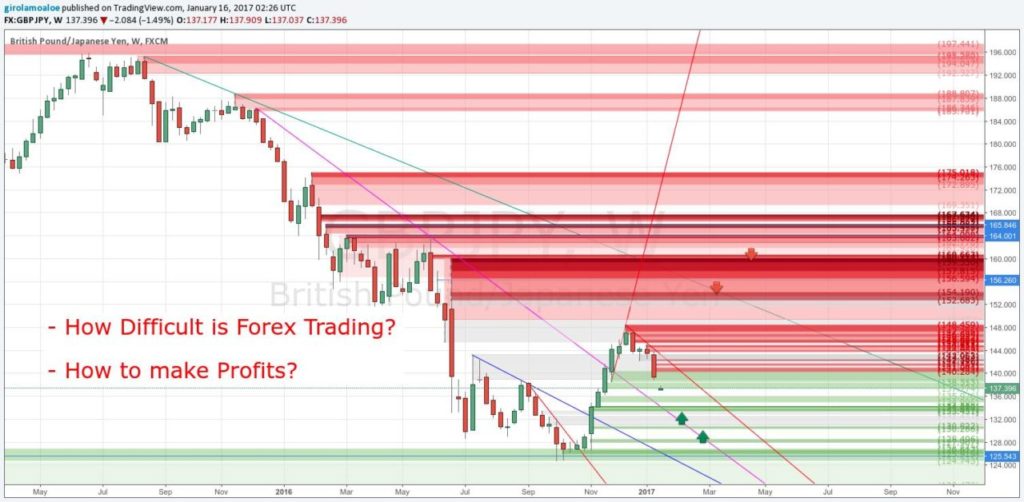 The difficulty of Forex Trading is in the understanding of the Price Behavior. This means that the work to do demands a consistent focus to understand the Price Action. Besides, in what moves the Forex Market.
Forex is the Most Liquid Market, so what moves the price are not the Catalysts in the Economic Calendar. In reality, the price progression in the main trends are the results of the Market Makers Orders.
Price Action is everything. If you understand the price action in the right way, never more you will suffer because of money.
In a Trading Scenario, you recognize Pivots, Trends, Trends Rotation, and Price Consolidations. All these things show the Price Action and where is the money that pushes the price in a direction.
These are the most important things to earn money by Trading. They show the Supply Demand imbalances in the Trading Scenario and how these move the price. Indeed, the best way to trade is to look for the Trading Price Ranges where the imbalances are the strongest. This is how Supply and Demand Trading works.
When I want to look for a trading opportunity I always look for these strongest price ranges. In general, people look for candlestick patterns like engulf or harami patterns that mark imbalances.
In my experience, even with a strong Engulf in a Supply or Demand Level, an entry point can carry high-risk.
This happens because Supply and Demand Levels are reference points. But they are not the Trading Scenario. So, you need to understand the contest around Supply and Demand Levels.
So about "How hard is Forex Trading", now you know how to make a profit in Forex Trading.
2 – Forex Trader Profitability and Discipline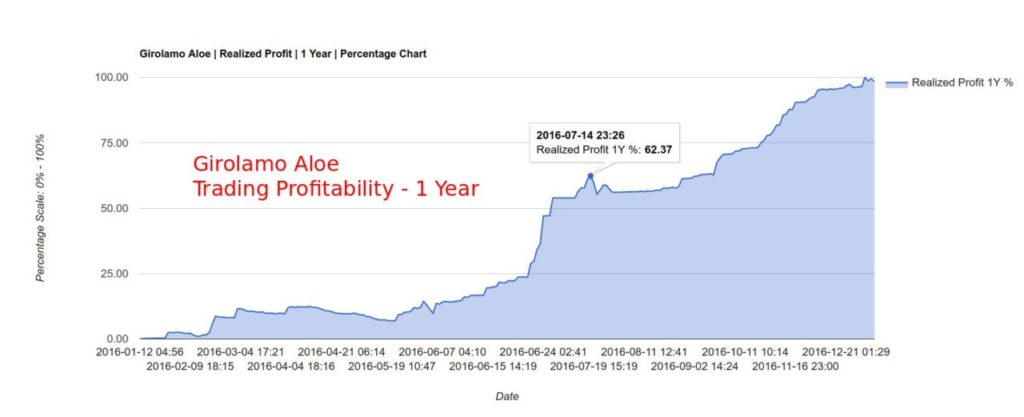 How to become profitable for the long-term is another long process about "How hard is Forex Trading". Indeed, the Profitability comes with the experience and it takes a lot of time.
So, what does happen during the months or years you spend to become successful traders?
Forex experienced traders could smile reading this question because they know the necessary struggle.
If a newbie wants to become the Greatest Forex Trader, he must know that it is not easy. But it is possible and everybody can do it.

Trading is a business for everybody, without distinction. But only those with the right Patience and Strong Determination will be Successful.

Even if you study every Forex Trading Book and Forex Trading Course, they never will be enough. They will not make you profitable.
Indeed, they only tell how things work. But later you are the only ones that will have to apply what you studied. As it is clear, it is not so immediate as it can seem.
There will be a lot of mistakes, a lot of losses and a lot of frustration. This is why the most of the people fail going to blame anything and anybody.
So, how to become a Profitable Trader? My answer is so simple as difficult to keep up for the long-term. It is:
Work hard, with patience insisting and persisting, going over any loss. Make this until you will become profitable in a consistent and constant way for the long-term.
So, you persist, repeating with discipline what works for you, improving time by time. A mentor gives a contribution in this, repeating time by time, what to do and what to don't do.
3 – Commitment and Dedication
Talking about "How hard is Forex Trading" you should consider if trading is the right business for you.
The most of the newbies have already a job, others instead are looking for a way to earn money.
What is important to consider is that Trading is a serious business. It is not a betting service, it is not a gaming service. It is a job.

I NEVER tire of repeating that:

If you treat Trading like a hobby or a gambling practice you will not Succeed. Period.
This means that if you have not enough time and commitment this is not the right business for you.
When people says "I don't have time". My Multimillionaire Mentor uses to answer: "If you don't have time then Study at the night."
You can work like a Part-time Trader, but if you don't commit, maybe you should not burn money trading Forex. Because in this way, you will only lose money.
If there is No Commitment, No Dedication, No Persistence and more, trading is not good for you.
I don't want to discourage you but be aware that Trading is a business that needs money.
If you don't have Money to invest in your Education, you are still not ready to trade, by your resources.
In this case, it is better that you keep your focus on your primary needs.
NOTHING in Trading is Free.

If you have Patience and Dedication to work hard for the long-term, you will have chances to succeed. In this way, Trading becomes the right business for you.
There are Full-Time Traders and Part-time Trader able to earn a lot of money. Their struggle is part of their Success.
All the Successful Forex Traders Stories are stories of Pure Dedication and Struggle. Keep this in mind.
4 – Trading Currencies for a Living
To explain "How hard is Forex Trading", let me clarify if Trading Currencies is good for a Living.
I am an Expert Trader today. But in 2007, I was looking for a way to go out from my Financial Crisis. The only thing that I had to do was to keep my focus on Trading.
I had many months of frustration. But things changed when I found my Penny Stocks Mentors. They have put me in the right direction to build the right mindset and to work in the right way. So, I changed my way to trade time by time.
Repeating and repeating for the long-term, I have become profitable. It is a Process, it takes time, it needs determination. I had a strong reason to succeed. It was the desperation.
After so long struggle, insisting and persisting, money has begun to arrive. My Trading results today are the Echo of my Determination.

I am a man of Focus. I am Persistent and I work with Dedication for my Targets. Then, I Succeed.

So, if you want to reach your Trading Goals, you must Plan your Success.
This means that Trading for a Living is a Plan for your account growth. It runs together with the improving of your Profitability. You must plan the growing for a proper Growth Sustainability and Risk Sustainability.
It is important and the Growth Plan demands Discipline and a lot of Patience.
So, you see that Trading Currencies for a Living is possible.
Everybody can live just Trading Forex, if he doesn't give up. Trading for a living is like a Long Term Forex Trading Strategy.

Money comes to people who Never Give Up.
Forex Millionaire Stories: George Soros and Jim Rogers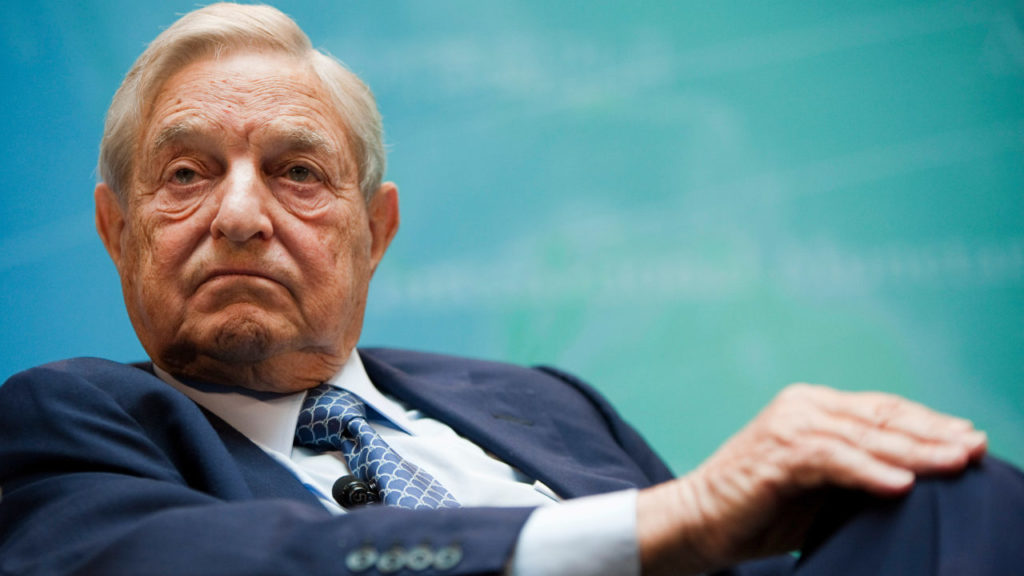 Let me talk about the old partnership between George Soros and Jim Rogers. Also with this paragraph, I am still explaining you "How hard is Forex Market".
George Soros invests in many things, but he is also one of the most famous Forex Traders. In particular, he is famous for the big Short Sell on British Pound. Indeed, he is a well-known Currency Speculator.
Jim Rogers is a Commodities Investor and founded the Rogers International Commodity Index. In 2007 he moved to Singapore because of the power Asiatic Markets for new investment.
Jim Rogers said:

If you were smart in 1807 you moved to London. If you were smart in 1907 you moved to New York City. And if you are smart in 2007 you move to Asia.
George Soros and Jim Roger have earned a large amount of money with the fund group they created in 1973. The Quantum Fund took a great advantage from the British Pound depreciation by the Bank of England. It was the Black Wednesday of September 16, 1992. The Quantum Groups of Funds earned $1 Billion in net.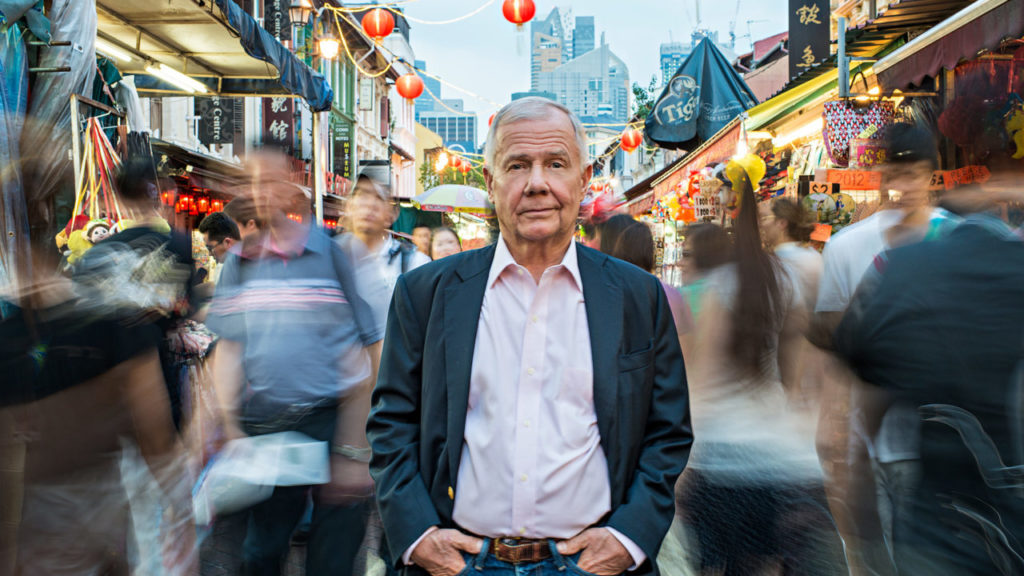 Your Questions about How to become a Forex Trader
I receive many questions from people who ask how to make money without a deposit and other things. Let me show you different examples:
How to make money in Forex without actually trading?
Is there a way to earn money from Forex without investment?
How much is a Forex Trader Salary?
Is Paper Trading useful to learn how to trade?
How to become a Successful Forex Trader?
How to make money trading Forex with no previous experience?
For the question 1, I don't recommend Copy Trading anymore. I even don't recommend automatic trading tools for retail traders.
For the question 2, it is wrong because you need money to make money. Then you have to invest and there is no way to escape from this.
The bonuses that the broker offers you, to start without a deposit, are never enough and they are not free.
In the same way, for the question 3, also ask about the "Salary of a Forex Trader" is wrong. The trader is not an employee. There is No Salary.
About the questions 5 and 6, I answered to them just answering to "How hard is Forex Trading".
Paper Trading will not help you
But the question 4, in the previous list of questions, shows one thing that is negative for trading. It is the Paper Trading so as the use of the Demo Account.
The Broker never will tell you that the Demo Account will not help you to improve. It could say that you can use it to practice.
In reality, the Demo Account serves to familiarize with the Service of the Broker. You can try it, but the training will finish in just a few hours or in a few days.
Paper Trading gives an illusion that doesn't help you to become experienced.

You must educate your mind to become an experienced trader.
The Paper Trader removes from your Trading Practice the real Emotional Involvement. Then it doesn't train you in the right way. So, when you will practice Real Trading your will lose money.
This happens because when money is real, the adrenaline so as the fear can become intense. This means that you are not ready to trade with the money that you are investing for now. To trade that amount of money you need to educate your mind.
Even the Illusion that Paper Trading gives explains How hard is Forex Trading.
Conclusion
"How hard is Forex Trading when you are still not expert?" is an important question. It is more important than many others that give concern to newbie traders.
"How hard is Forex Trading?" The answer is:

Forex Trading is hard in the measure of your commitment, dedication, patience, and persistence.

More you work with Dedication for the long-term, less hard becomes the Forex Trading.

The more you Insist and Persist, the more Money you earn Improving.
This is a Pure Truth, the Only Truth.
There is nothing more than this about "How hard is Forex Trading" and the expert traders know it well.
In the same way, there is no possibility to skip the necessary hard work and the struggle.
Why is the Mentoring crucial for the progression and the improvement?

Because even if there is no way to cut the struggle, there is always a right direction to take.
Then, there are right indications for the right Trading Process. So, you can skip any wrong way to approach on Trading and follow something that works.
In this way, you have to study and to practice, to listen to your mentor and to practice again. Then, you have chances to Succeed.
This is what I do for the Students on Profiting.Me.
I take care of my trades, so I share with the students my Trading Practice and my Trading Tips. They see what is in my interest for trading and why it is so. They learn by what I do before that I take a trade, days and weeks in advance.
So, let me ask you some things:
Are you thinking that Forex Trading is still hard?
Is your fear to lose money able to block you to open a trade or to take a profit?