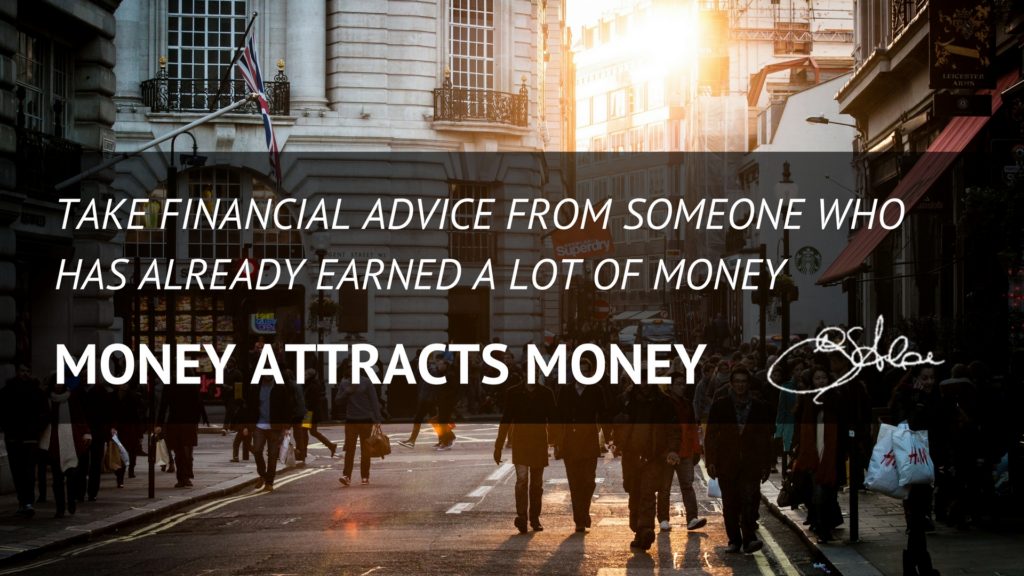 When we talk about Forex Trading Strategies we talk about many different approaches people use to trade Currency Pairs. But today is usual to group under the Forex Topic also Futures for Indexes and Commodities. In reality, the most of the brokers give a way to trade the common markets by CFDs.
The CFD (Contract for Difference) is a Financial Derivative. It allows to get a profit or a loss by the price moving of a Financial Instrument. In this way everybody can invest without be the owner of what he is trading.
Nobody thinks about this, but CFDs are what allows the Retail Traders to earn by Forex Trading.
But I invest in several things like Futures and Penny Stocks Marketplaces. To make this I invest using different Trading Approaches like Spread Trading and Penny Stocks Tading. Then CFDs are not always the Financial Tool that I use for my investments. CFDs make the Trading Practice cheaper.
But Supply and Demand Trading is what gives to me the largest rewards. I teach my way to earn to the students of Profiting.Me.
Chatting about Forex Trading Strategies
Talking about Forex Trading Strategies everybody can say what he prefers or what he wants.
Trading is a very simple process, especially for the Forex Market that is the easiest marketplace.
The real problem is that every trader tries to explain the concepts in his own way. Then, things become complicated and people share different ways to name similar processes and much more.
I have studied many things about Financial Marketplaces and their peculiarities. I have listened to many Traders, understanding what they say and what they do. Everybody use his way, his vocabulary and what he has learned in past. But what is really common for the most of them is that they explain the concepts in a complex way. "Another thing is that they try to look like Gurus of the Trading Religion and this is really bad."
I have seen only a few persons able to explain thing in a very simple way. They had no need to recommend books or share quotes of "venerated" Gurus of Trading.
They just explained how things work and how to get the profit. These Traders are the Best.
The Simplicity in Trading pays and it pays enormously.
Why I don't listen to other Traders
I tell you one thing that could seem a foolish thing. Instead it is really important and concretely true:
To understand how to earn more money, don't listen to what people tell you, unless they are already Millionaires.

Take Financial Advice from someone who has already earned a lot of Money.

This is my rule and it is the right rule to go forward earning more money.
My Mentors are only Multimillionaires. It is not important in which marketplace they work.
My First Mentor, the one who was before any other, was a Millionaire. My old taxes consultant decided to introduce me to him. I was a very young and ambitious entrepreneur before the western crisis of 2007, CEO of an IT Company.
My Ambitions and my GOALS to reach are my Engines to go forward.
My First Mentor was a descendant man of a Noble Family: Earl Tornielli. He had a Castle, the Monteoro Castle. I spent months inside that castle and its whole estate. I lived some months in the Hunting Manor inside the botanic park of the Monteoro Estate. He used to take me with him when he had to talk with Banks, Entrepreneurs, Lawyers, Art Merchants and more.
With his advises, experiences and moneyed relations, I have learned about Business Relations and Money Exchanges between Rich Partners.
I tell you to don't waste time with who pretends to explain how to earn, without ever having been able.

I don't listen to other Traders, if they were not able to earn at least $1 Million by Trading Practice. Period.
Penny Stocks, Futures and Forex Trading Strategies
There are many Forex Trading Strategies so as Strategies for Stocks, Futures and much more. First of all I tell you that the most of the things available around are not in my interest. I don't care about them and I will not dedicate one minute of my life to them. Therefore, who spreads around those things have ZERO possibilities to involve me in their activities. If they give or sell Trading Signals and recommend to use indicators, my response will be a significant NO.
I keep everything Simple and everybody can learn my simple Tips and Teachings to improve his Trading Practice.
As experienced trader I worked so hard for many year to make grow my earnings. I share my experience with students of Profiting.me.
I want to show you which Forex Trading Strategies so as Stocks and Futures Trading Strategies really worked for me.
Supply and Demand Trading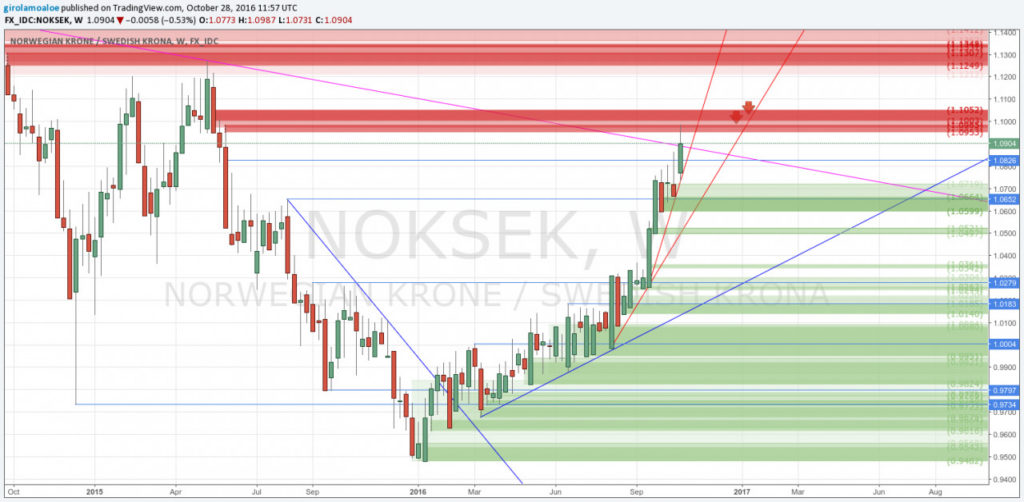 The price moves because buyers (or sellers) prevail unbalancing the Supply and Demand willing. The price will run in the direction marked by the unbalancing. This means that it is possible to recognize in the chart where the unbalancing happened.
The unbalancing shows a price range. It becomes a reference point with the highest chance to get a change of the trend.
To change the trend big orders are necessary. This means that the unbalancing between Supply and Demand willing happens for the willing of specific "market makers". They are Institutional Investors with large resources to invest in trading orders. They open such big orders that move the market in a direction.
Over all the other Forex Trading Strategies this is what helped me to make my fortune. I improved my way to make trading when I changed my mind to become a Supply and Demand Trader. In this way I have become able to run trades for many pips getting large rewards.
But wait a moment. This doesn't mean that we trade the unbalancing and then we make money.
It is fundamental to understand the Price Action properly. Without the right comprehension of the Price Action there will be only failures.
Penny Stocks Trading

I studied Penny Stocks Trading for years. It is another Trading Practice I do. We can find Low Priced Stocks almost in every market, looking well with the right settings. Penny Stocks are in OTC Markets (Over the Counter Trading Markets) by specific trading routes. Penny Stocks are not listed in a formal market exchange like the NYSE (New York Stocks Exchange). The reason depends of requisites and purpose of the Companies that offer public shares.
Penny Stocks Trading is more a Day Trading Practice. The reason is that very Low Priced and Low Volume Stocks need a Catalyst to catch the interest of traders.
To find Low Priced Stock, included the Penny Stocks, I look for tickers with share prices under the $5. I keep my focus on the best gainers of the day that has a Low Volume.
What take my attention are Catalysts like Contracts Winners, Earnings Reports and classic room that Pump and Dumb Fraudulent Stocks.
In this way I can collect a set of Tickers for my watch list.
But after this, the Price Action is fundamental. Without the right comprehension of the price action we lose money like a waterfall.
Spread Trading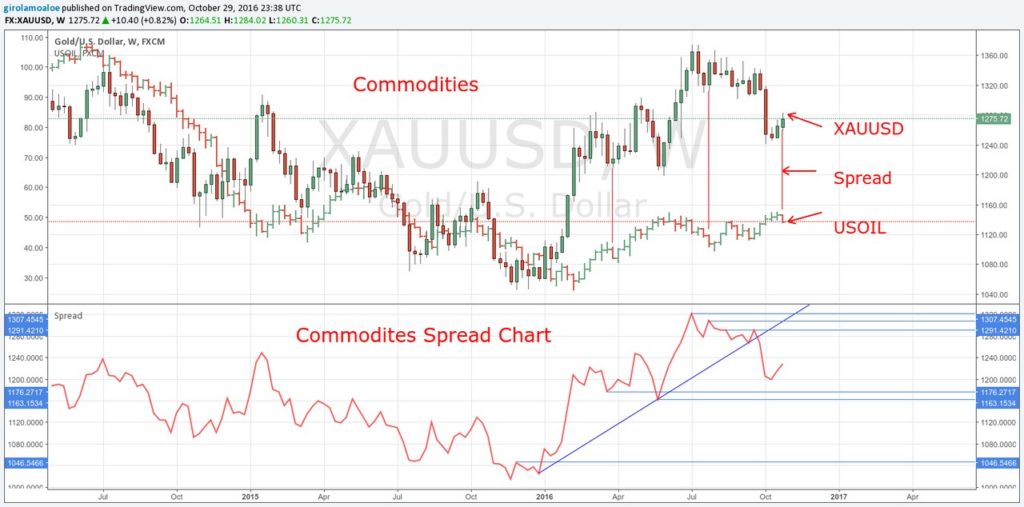 A very particular trading approach, usually applied to trade Futures, is to trade the relative distance between 2 Financial Instruments. Having two Financial Instruments it is possible to Sell the First one and Buy the Second one in compensation.
The Spread is the Relative Difference between the Prices of the two Financial Instruments.
The trading happens by the Chart of the Spread. Then, the risk of investment depends of the Spread Action Spot.
Spread Trading is a Hedging Trading Strategy. The trader takes the risk in the Spread Chart and the Spread can compensate the Financial Instruments Volatility.
The Spread keeps a trend better and longer, it is technical analysis and it gives a higher Risk Reward Ratio.
It is possible to spread Different Contracts for the same Future, Correlated Futures, Stocks and much more.
Spread Trading is also one of the most interesting Forex Trading Strategies. This is because it is possible to trade the spread on correlated currencies and more.
Commodities Spread Trading is one of the most common Trading Practice.
We can trade Spreads using every broker, but for the best features there are specific Brokers for Spread Trading.
An important feature to use is the possibility to analyze the "Seasonality" of the Spread. Just like we do with the comparing of Disjunct Stochastic Distributions, we can compare several yearly Spread Charts. We do this with the yearly Spread Charts of the same pair of Financial Instrument. What we see is that in a specific time interval (months) the Spread Chart repeats his trending behavior.
Conclusion
Simplicity on Stocks, Futures and Forex Trading Strategies
What you see is that to make better Profits the simplicity is the right way. Then, Supply and Demand Trading is the best way to make money in any marketplace.
Supply and Demand Trading is one of the most efficacious Forex Trading Strategies just because its simplicity.
Supply and Demand Trading gave me all I have today and it made me a very relaxed Trader. By Supply and Demand Trading I invest on Forex, Commodities, Indexes, Stocks and ETFs, using the same relaxed approach. In this way, I see that my account grows better than before also by my specific Growth Plan.
I share my way to make money directly to my Students. My Best Challenge Student have my full attention. I am a Supply and Demand Mentor for the Students of Profiting.Me.
Penny Stocks Trading is a simple way to make money because we can recognize a framework to trade every time. Of course, this doesn't mean that we cannot get losses. It means that the Penny Stocks Trading pays considerably, having rules.
Instead, Spread Trading is not so easy how it seems, because it really needs specific tools. Although we can trade the spread without specific features, it is really tedious to keep in mind all the details. They are the Price Action Details of the two Financial Instruments and then the Spread Action.
It is not really important to have a perfect entry for the trades in the 2 Financial Instruments. They get a compensation and the profit or loss move according to with the Spread Chart.
Spread Trading is widely used on CBOT Market (Chicago Board of Trading). CBOT so as KCBOT (Kansas City Board of Trading) offers a lot of Futures grouped in several Groups of Sector. For example the Agriculture Commodities Products.
What about the Money?
Money comes by the experience and the hard work.

Also the easiest way to earn money needs a lot of Practice and Dedication.
This is why even investing in the easiest marketplace only a few people get Success. Those people are the ones which have studied with a lot of patience, dedication and strong determination.
This doesn't depend of the Forex Trading Strategies or Stocks and Futures Strategies. It depends of the commitment and the willing that people have to improve properly.
Lazy Traders never will be successful so as Uncertain Traders don't move forward to improve.

Money attracts Money. This is why we have to stay with who is able to make money.
In this way who moves money properly will involve us directly or indirectly in the earning process. We will build relations with who has the right mindset and the right attitude to manage money. In this way we grow.
When we improve our mindset and attitude towards Money, our Balance Account begins to grow.
Study guys. There is no other way. There is no shortcut, but only study, hard work, strong dedication for the long-term and the right mentors.
Who thinks that trading is a difficult practice, he simply doesn't want to succeed. He doesn't want to improve his life properly.

Nothing is easy, hence Trading requires sacrifices and renounces.
This is what Profiting.Me do. It helps trader to become self-sufficient with their Trading Practice, learning from my Trading Experience.