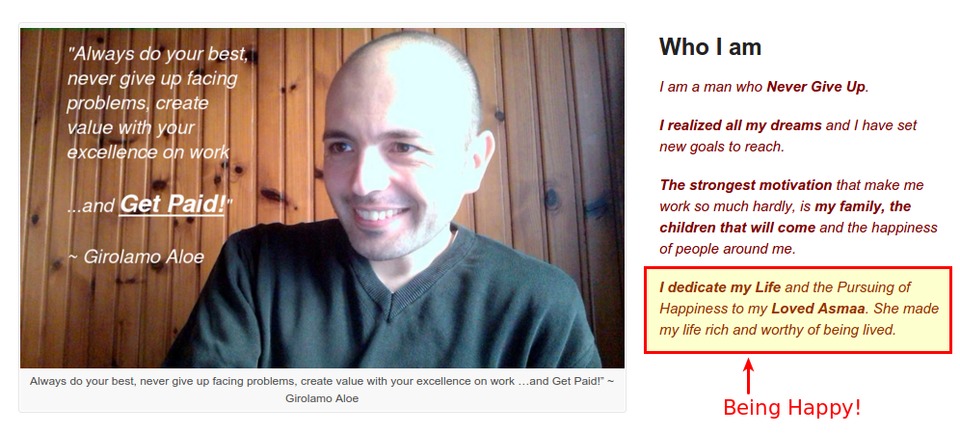 The Equity Grows. Let the Money work for you.
One of the main reasons why I love the Trading Business is that I can just wait doing nothing, watching how the Equity Grows by my trading portfolio.
A mentor of mine uses to say:-
Thanks Tim Grittani for this priceless teaching that has changed my trading and then my life.
It is not necessary to make trading every day. But just wait to trade the Best Retail or Wholesale price that the market can offer in that moment. That's the way!
The Best opportunities are where the trend can change. It is not difficult to recognize the changing of the trend, if you are able to understand properly the Price Action and the unbalancing in the Supply and Demand Willing.
When you make trading be sure to make it in relax. So don't listen what people tell you about what and where to sell or buy. Instead run only for the best opportunities, the ones that can give you the lowest risk and the largest reward possible in that moment.
Don't worry if you see the price waving or if you have to wait days before that the trade comes to you. What you have to do is tremendously simply: make your Trading Plan and wait. Of course, never forget to adapt your investment to the current market condition when it is necessary.
If you have a clear view of the market in that moment, your trade can run very well for the middle or long-term, giving you a large reward. This is what I look for and How I make large profit per trade, just looking where I can get a large reward per trade.
Prepare your trade in advance, Set your order, Wait the filling of the order, Be adaptive and Let the Money work for you.
Always do your best and never give up! Don't risk only because you want to trade.
Trade when you recognize that the reward you planned could be reached. Then, Go and Get it!…. Definitely!
Living a Happy Life
Money don't give you the happiness, of course. But they are the means for real and more important goals. Then, you can say that the happiness also depends on the money.
The money earned by trading gave me and continue to give me the possibility to build my family and make it feel safe.
The real happiness comes from inside to out and you spread it around to people who loves you. To recognize and realize where the happiness is, look to the eyes of your wife and children and so on the eyes of your father, mother and siblings. But believe me when I say
Without money, there is nothing: no food, no friends, no family. Nothing.