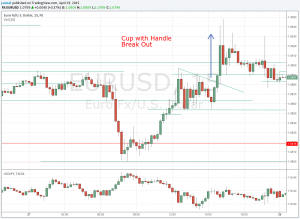 Cup and Handle (better known as Cup Handle or Cup with Handle) is a Price Action Pattern that shows a convergence curve to a specific level and a relative retracing back before to break the level.
The specific level of the convergence is a key level where the selling pressure becomes relevant. This can generate a reversal bias where the price move in a range or in a potential down trend before to spike up breaking the level.
Then, there is the confidence in a specific reaction, because the technical analysis shows that the reaction in favor of the general trend. The Price Action is predictable.
The Cup with Handle is a Continuation Pattern for the Bullish trend.
Although this is a bullish pattern, it is possible to find also a Reversal Cup Handle Pattern and its bias is in favor of the bearish trend.
This Continuation Pattern is very common and largely and widely traded in stocks and forex.
Cup Handle Pattern. My trading tweets
In these tweets I show you the progression that has brought the convergence curve to the break out of the key resistance on EURUSD.
1 – The Cup Handle consolidation before the break out
The chance that the Cup and Handle Pattern would get a confirmation is really high.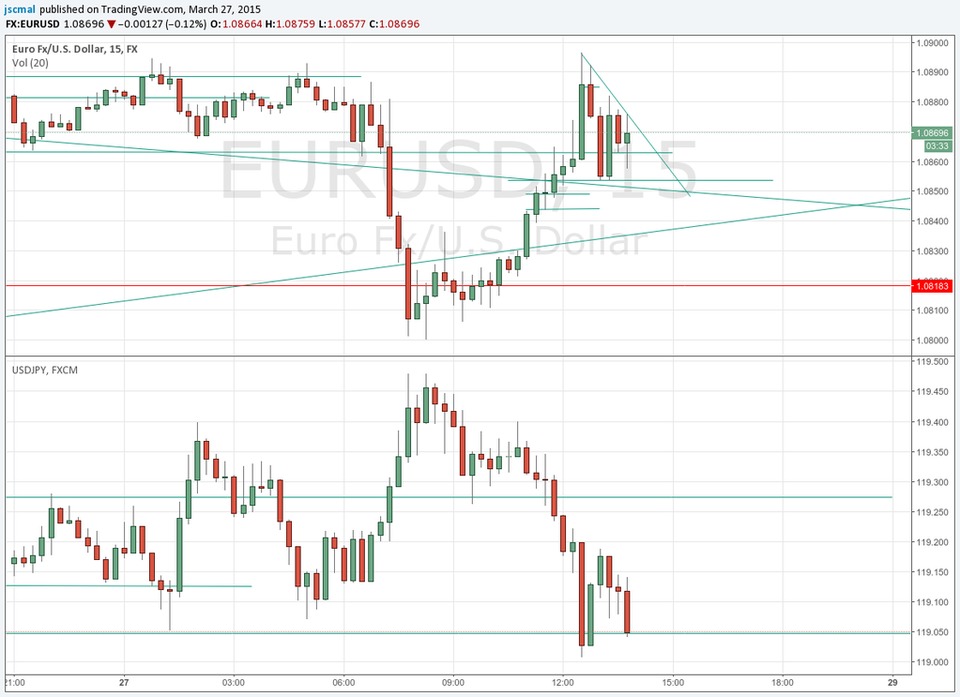 2 – Consolidation in progress for the Handle
The handle is following a triangle pattern. Specifically a bullish triangle.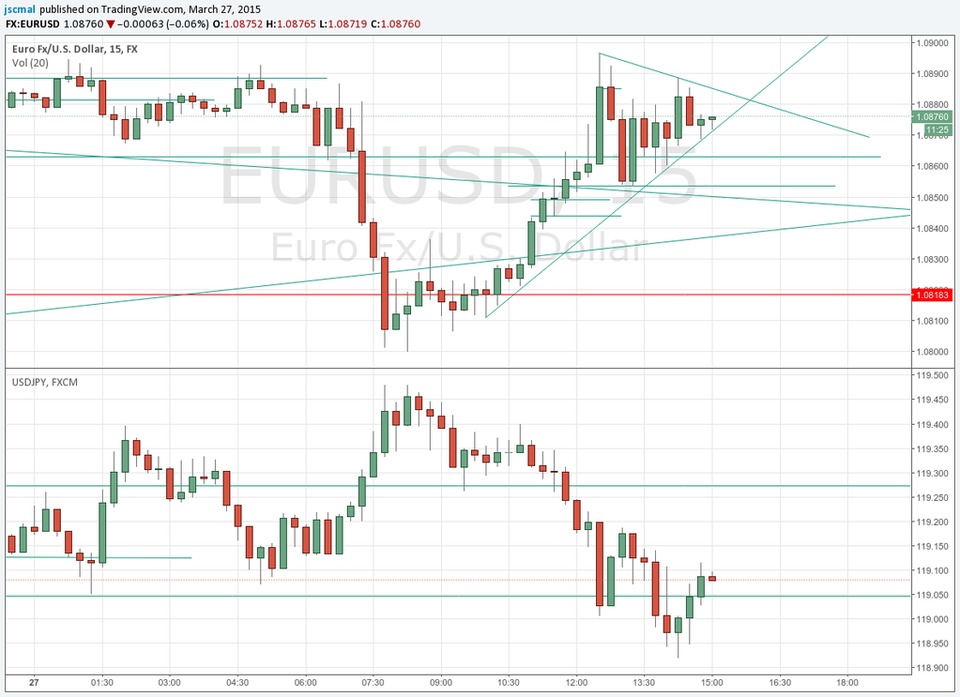 3 – The Cup Handle Pattern is ready to Break Out
The triangle in the handle was broke by a spike up to the key resistance. The break out could happen quickly.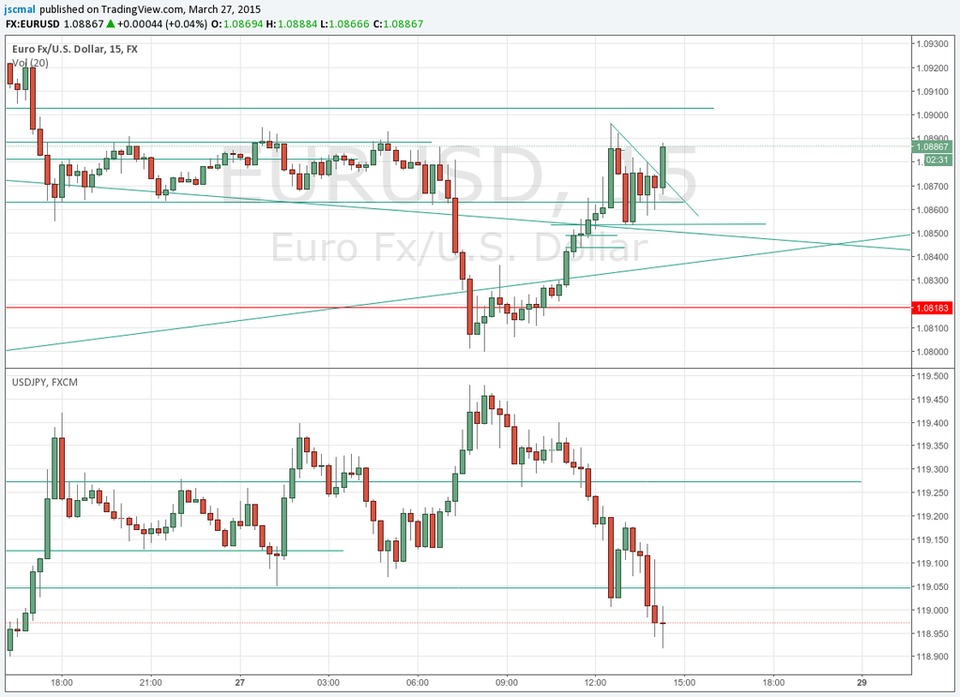 Cup Handle Break Out
The Cup with Handle broke out the key resistance with a spike up. It was a good opportunity to make money buying ~1.0890.
But in reality, expert traders could check a tighter time frame (5-1 minutes) to buy in the dip in the rotation. It is risky, but in the cases where the rotation is clear the break out has favorable probabilities.