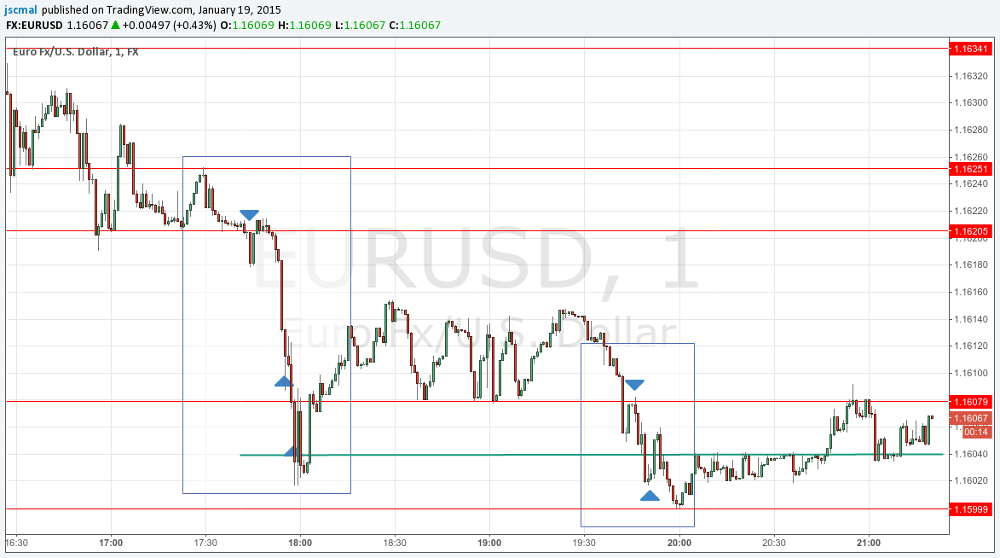 Anticipate the Break Even or Break Out of a key level can be a great opportunity, but it gives a high risk to be squeezed. Then when the trade does not go as you expected to stop it.
Rule 1: Cut the Losses quickly
If you trade stocks, following the news, confirmed by the price moving, you know if the Stock is an Earning Winner, Contract Winner or Pumped. These specific classifications give you a certainty about the potential behavior. Then, the Price Action rules will let you make money consistently by a clear price moving.
Anticipate the Break Even or Break Out has a sense when you know the Overall Contest and when the Price Action shows a clear behavior. This means NO choppy moving toward the breaking level.
If the price moving is clear, limpid, without floating, there is a good probability that it is going to break the key level, support or resistance.
This practice requires focus and experience. Of course, the entry point has to be close to a reversal signal or specific support or resistance.
Trade the Break Even or the Break Out of key levels is a good way to make money properly, consistently and with personal satisfaction.
Read also: How to be Successful with my Forex Breakout Strategy Rules
Today I did not respect this teaching and I was not focused on charts. I anticipated the breaking several times wrongly and this caused three trades closed in red quickly (Rule #1).
Nail a trade on a breaking requires also patience and it is necessary also tempting the anticipation.
In trading No Patience means No Profit.
I was thinking that the day was bad, but later I kept my focus on the chart and my new trades covered the losses and made money.
Trading the Break even, my Best Trades of today
I nailed two EURUSD trades to 1.1619 and 1.1620, entering after the breaking down and triggering again when the price tested the former resistance.
The first trade was closed to put the profit in the pocket and reduce the risk to lose in a potential bounce up.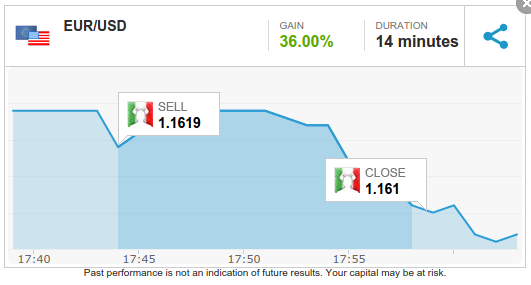 The second trade instead was closed when the price action showed a potential reversal signal. This closing was a good exit because just there started the bounce up.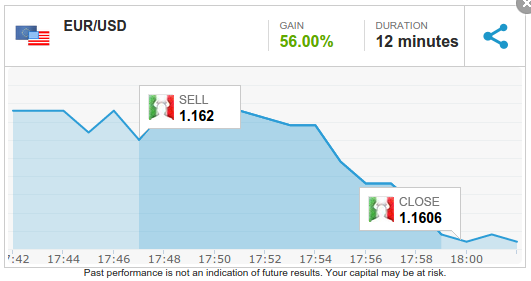 Later I opened new EURUSD sell trade, but it has not satisfied my expectations, then I closed quickly in profit and also here just one moment before the bounce up.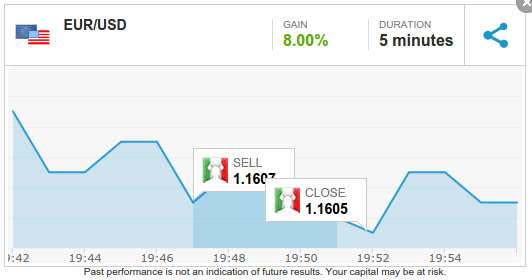 The practice will make you Anticipate Break Even Break Out properly.
I start this week with +6.62% of Profit by Manual Trading.
But still, the percentage of trades closed in red is higher of the trades closed in profit and this is not good.